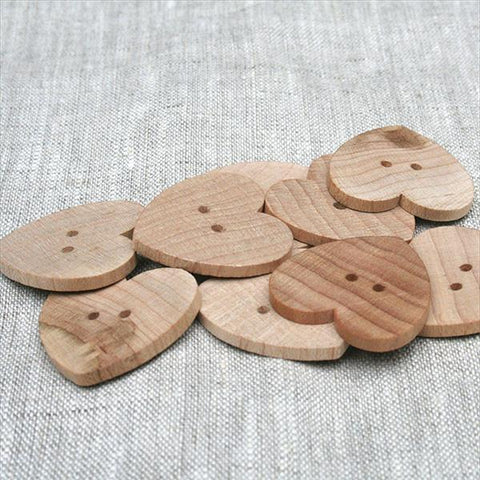 1/2 " Heart Button Natural - 6 Pack
$ 5.41
Vendor U.S.A. Buttons
1/2" heart shaped buttons with a slightly rounded back. The front has a cupped center and a slanted - chiseled rim. 2 holes.
Material: USA sustainable hardwood harvested in Maine according to the Forest Stewardship Council's standards
Construction: Solid wood buttons, finished with non-toxic, child safe finish
Quantity: 6 Buttons
Origin: Wood is grown and harvested in USA. For every two trees harvested, three trees are planted. Buttons are made in New York by U.S. Veteran-owned and operated business.