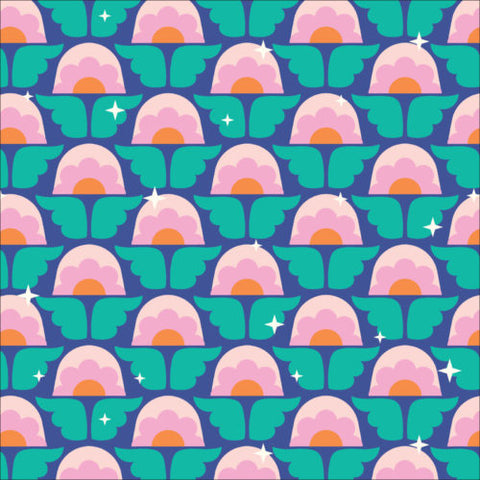 44"- 45" - Stardust | Sparkle Flower
$ 7.70
Vendor Cloud9 Fabrics
STARDUST is a super groovy and sparkly collection inspired by our deep connections to each other, to nature, to the cosmos. It's a celebration of nature's many magical forms, a world where rainbows talk to flowers and we take our cues from the moon. A world where everything, and everyone, is made of stardust.
Width: 44"-45"
Weight: 3.6 oz / sq yd
Content: 100% organic cotton printed with low impact dyes

This fabric was created using 100% certified organic cotton in the manufacture of the base cloth and eco-responsible low impact dyes for printing and dying, working closely with mills that are committed to ethical and responsible conduct: respecting the rights of all individuals, devotion to sustained social compliance, and accountability to the environment.

Choose this fabric for dresses, shirts, and bags plus so much more!