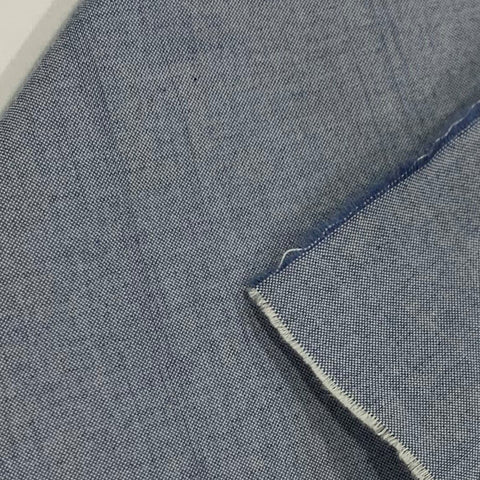 Muslin - 64" - Blue Melange, Greige
$ 8.17
Vendor Various
This fabric is in the greige form (unfinished) and will need to be prepared for dyeing and printing.
Content: 100% GOTS Certified Organic Cotton
Color: Melange
Width: 64 inches
Weight: 4.2 oz/sq yd,
Made In: India
One of the most widely produced fabrics, this is the base material used in the majority of quilting prints. However, this is in the 'greige', or unfinished form. It hasn't gone through any wet processing so it's a little stiffer and more open than the finished version of this fabric. Great for mattress ticking and upholstery lining.  Wash with gentle detergent and no softeners to finish - produces a beautiful slightly textured muslin that is great for many projects.  Allow extra for shrinkage.