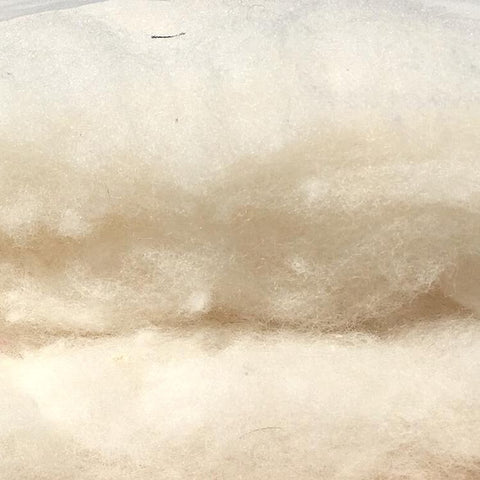 100% Wool Fiberfill
$ 33.23
Vendor Hobbs
100% Wool Batting/Fiberfill - Use for stuffing pillows, upholstery, soft toys. U.S. Shipping only. Does not ship internationally.
Please note: Although not organic, Wool Fiberfill has many of the same attributes, including a high standard of cleanliness, loft and resiliency. No chemicals, pesticides or herbicides have been used in the growing and processing of this wool.
Fiberfill stuffing is sold by the pound. 
Care Instructions:
The fiberfill makes a lovely stuffing for pillows and toys, but we don't recommend machine washing it because, as a purely organic material, it does clump up a bit. It's best to remove the covering before washing, or spot clean the stuffed item.