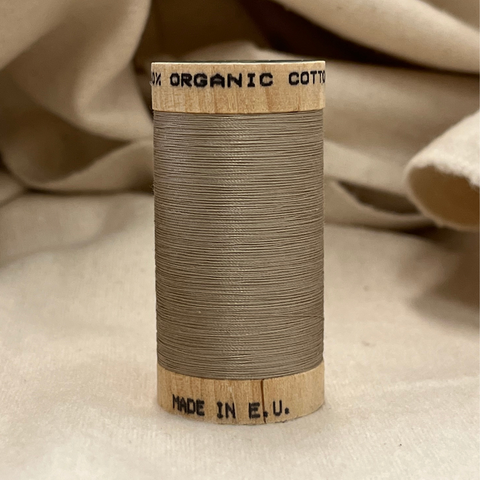 O/C Thread Wheat 4825 50 Wt
$ 10.95
Vendor Scanfil
Organic cotton, long staple Egyptian quilting thread. Spun in Holland, the fiber for this this thread comes from organic cotton gathered from several sources so the thread is a blend of the longest fibers available making it smooth and strong. It does not shrink or bleed with washing.  The 50 wt is perfect for quilting projects.
Spool Size: 500 yards
Content: 100% Organic Cotton
Dyes: Fiber reactive dyes according to the GOTS
Thread Weight: 50 wt
Forbitex International BV is Global Organic Textile Standard (GOTS) certified, so you know that the whole process from growing the cotton to adding the color are all accomplished in the most environmentally sound way possible.